Paro Paro・150 Price¥5.830-
  ParoParo 150
New pencil ParoParo150 of FISHERMAN appears. New Pencilpoppar Paro Paro150  
achieves big splash & Sim only by the light side big popping.
The feature like the mind of underground is to move light and speedy.
The body silhouette generates a large splash long by rostral of ParoParo150,
and enchants GT. Sim steady in a nasty sea and a big wave is a charm.
Use spear Paro Paro・150 is 150g. As for PoppingPencil Paro Paro・150 of
the new design of the new conception,
it can enjoy Shortpopping & Fast pull & side big popping and various techniques.
Paro Paro・150 (Paroparo 150) makes your GT fishing shine surely.
<![if !vml]>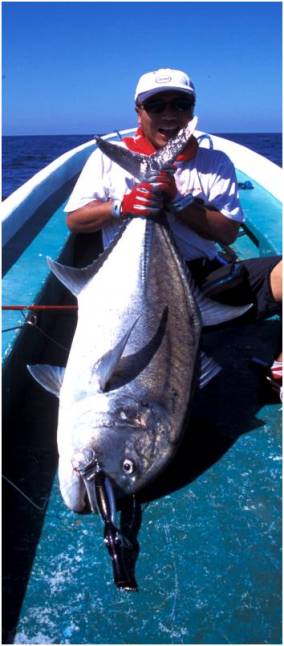 <![endif]>
P2 backing blue (tokara blue)