The revolution of slide jig両
<![if !vml]>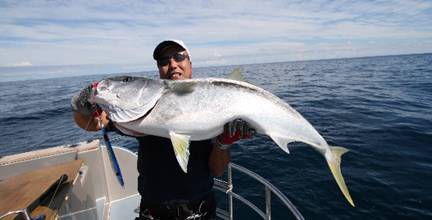 <![endif]>
64俴 jig is same body to 64 jig though 64俴 jig is lighter than 64 jg 65%.
The 65 leads suit slide jig.170L and 150L and 125L suit
the casting for the any kind of the blue color fish from shore,
It is the the best for amberjack yellowtail capture of a shoal! It is very advantageous also to casting!
<![if !vml]>

<![endif]>丂The lightness feeling of influence is a half! ..
This lightness is surprised you!!
<![if !vml]>

<![endif]>丂Super-slide! It moves sharply horizontally! The conventional slide distance is UP 50%!
<![if !vml]>

<![endif]>丂It sinks quickly by falling vertically!
Anglers can do the long slide and a falling by anglers moving a rod in fish swimming layer.
<![if !vml]>

<![endif]>丂You invite fish of blue color by you cast far a way and you make this jig the side slide action on a shoal about 20-50m! The shoal became conquerable.
<![if !vml]>

<![endif]>丂This jig is revolutionary also from shore to jig casting by side long jerk + long slide.
<![if !vml]>

<![endif]> It is the same as the conventional body size of CRAZYLONGJig64, and weight becomes light.