FISHERMAN
High grip & super-cool glove
<![if !vml]>

<![endif]>Red Rubber Special
<![if !vml]>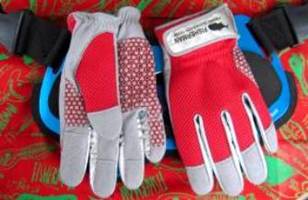 <![endif]>
"FISHERMAN's Red"Limited edition model
High grip & super-cool glove
HIGH GRIP GROVES           \6.470-
SUPER COOL HIGH GRIP GROVES  \6.700-
"FISHERMAN's red" glove of "FISHERMAN
to get limited edition model
high grip "& super-cool glove
(red honeycomb & super-short, special specification) popular.
A good red honeycomb silicon rubber specification
of parentheses appears
as a limited edition model. "Red of FISHERMAN"
A different red honeycomb special specification is
a super-short type.
The wristwatch that becomes obstructive
at the casting and Geging is firmly held.
The FISHERMAN fishing gloves are all made in Japan.
Politely, the workman who is well informed
of the feature of a Japanese
hand is making it one by one. It is sticking to of FISHERMAN
to the originator fishing glove. It is easy to use,
doesn't become tired, strength
and making are good, and natural is honestly defended.
The product of FISHERMAN is tested without fail
on the site of fishing.
This glove is made in Japan.
(FISHERMAN gloves are all made in Japan. )
<![if !supportLists]>■ <![endif]>Information about new price from 2008 Aug 01 ■
"FISHERMAN's red" It shines in a blue sea.
<![if !vml]>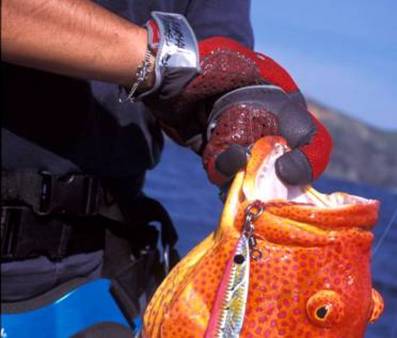 <![endif]>
 FISHERMAN high grip glove
that defends hand of underground
from sharp tooth.